Livingroom
LIVINGROOM ADVERTISES WITHIN THE FINANCIAL TIMES
Saturday, 27 February 2021
Proudly investing in the promotion of the Channel Islands as Livingroom advertises within the Financial Times Waterside Edition today.
House & Home is published worldwide every Saturday in FT Weekend. Covering property, interiors, architecture and gardens, it is read by discerning and wealthy individuals passionate about home lifestyle. From corporate to consumers, the FT reaches 16 million readers every month.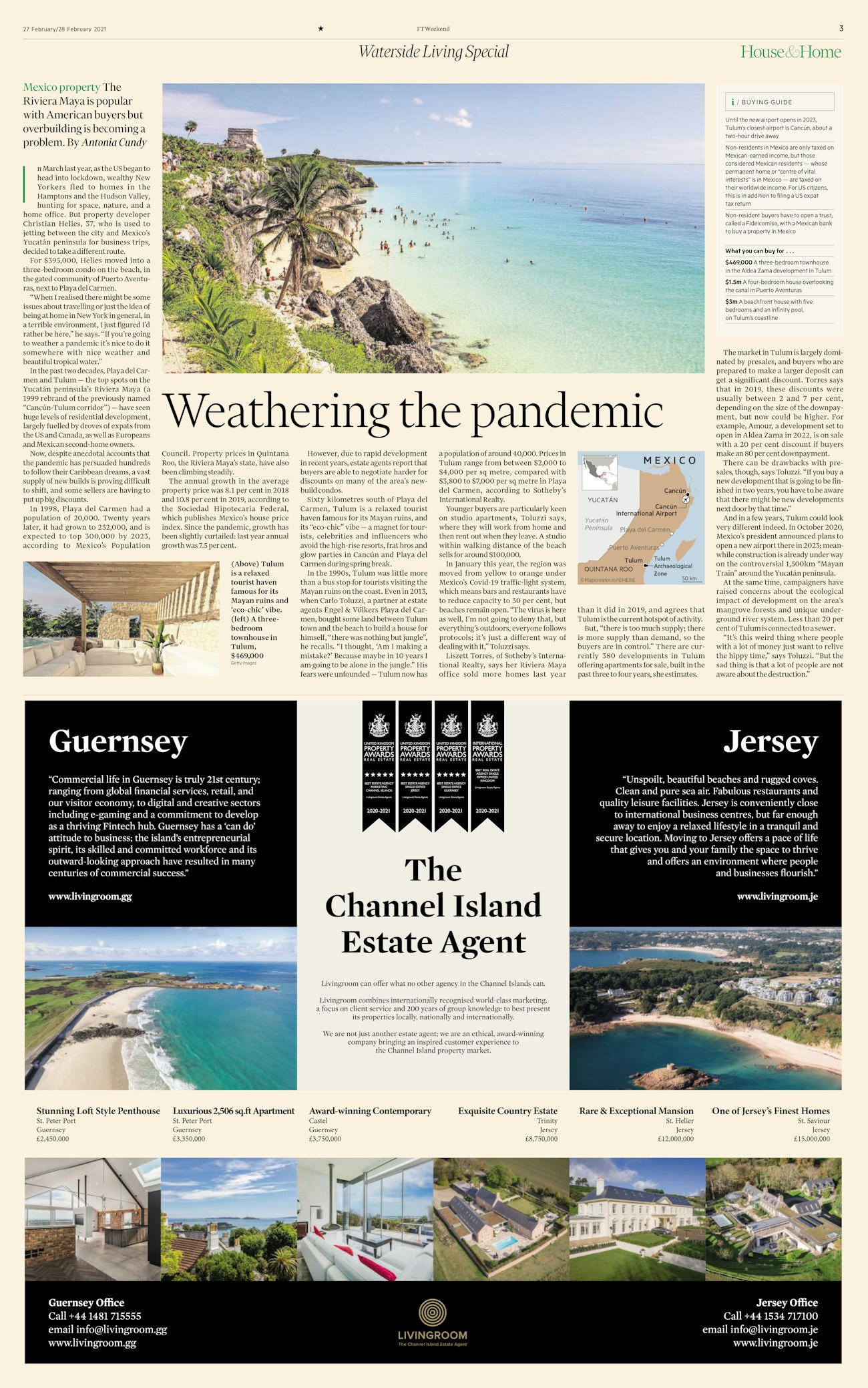 Call Livingroom, the 'one and only' Channel Island Estate Agent today.
GUERNSEY +44 1481 715555
WWW.LIVINGROOM.GG
JERSEY +44 1534 717100
WWW.LIVINGROOM.JE